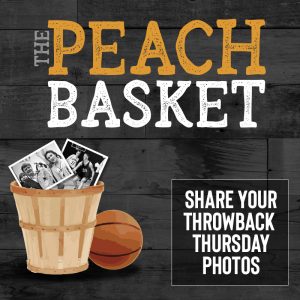 It's time for our first installment of The Peach Basket where we throw it back to old school photos of New Hampshire basketball. Check out who we feature this week…
• Pinkerton Academy head coach Dave Chase went into the way-back machine to pull out a couple photos from his hay day back in Vermont from 1980 and also shared some special images from his time at Hopkinton.
• Brewster Academy assistant coach Josh Lee of Farmington continues to pass the rock as he sent along photos of the state's all-time leading scorer (Dave Burrows) from the 1990 Class S State Champion Nute Rams and his 2,000-point scoring brother, Tim Lee, who is alongside NHBCO Hall of Fame coach and Josh's dad, Mike Lee.
• The Farmington Booster Club also shared some images from the town's first-ever state championship team, the 1970 boys squad that featured tri-captains Dan Reynolds, Paul Moulton & Alan "Mouse" Hagar.
Thanks to everyone that submitted photos. If your photo didn't run this week, it will in a future installment of The Peach Back.
Be sure to knock the dust off your old photos, scan them in or take a pic of them with your phone and email us at TBT@ball603.com. Help us celebrate the history of New Hampshire basketball.
Now onto the photos…