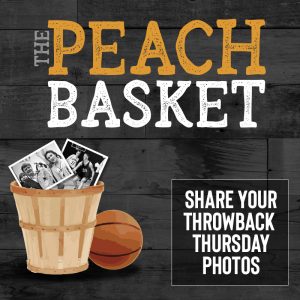 It's time to dip into The Peach Basket to see what gems we've unearthed from Ball 603 fans around the state.
A 1997 Pittsfield High School graduate and an all-time great at Plymouth State University (Class of 2001), Tony Martinez sent in a photo from his hay day with the Panthers.
Randy Tetreault a 2018 inductee into the Farmington Sports Hall of Fame is an avid sports memorabilia collector, so it's not surprise that he had a few gems to share with us.
Mike Whaley is at it again, sharing some photos from the 1970's of the now defunct Austin-Cate Academy. Whaley also provided a little history of ACA as well, saying "The Wildcats went to four Class S championship games in five years, winning two titles (1971, 1974). The school closed its doors in 1980."
Thanks to everyone that submitted photos. If your photo didn't run this week, it will in a future installment of The Peach Back.
Be sure to knock the dust off your old photos, scan them in or take a pic of them with your phone and email us at TBT@ball603.com. Help us celebrate the history of New Hampshire basketball.
Now onto the photos…