FARMINGTON – The Kennett Eagles took home the boys and girls titles at the 42nd Annual Mike Lee Holiday Basketball Bash on Thursday night in Farmington.
DAY 5: PHOTOS | ON-DEMAND VIDEO
In the first championship match-up of the day, the Kennett girls were dominant from start to finish to come away with a 60-23 victory over Coe-Brown. The victory for the Eagles marks their second Bash crown in the last three years and seven overall. Kennett's Sydnie Chin led all scorers with a game-high 21 points.
On the boys side, the Eagles trailed early to Concord Christian, but flexed their D-II muscle to earn a 55-46 over the D-IV Kingsmen. The win gives Kennett back-to-back Bash titles and the Eagles have won three of the last four Bash tourneys and four overall. Grady Livingston led all scorers with a game-high 30 points.
BOYS
Kennett 55, Concord Christian 46
All-Tournament Team
Jack Lano, Coe-Brown
Brode Frink, Concord Christian
Isaac Jarvis, Concord Christian
Owen Finkelstein, Epping
Karl Yonkeu, Holy Family
Nick Houghton-Laclair, Kennett
Grady Livingston, Kennett
Jason Stockbower, Portsmouth Christian
Josh Robie, Profile
Colby Bost, Newmarket
Sportsmanship Awards
Team: Profile
Individual: Brady Kouchhoukos, Coe-Brown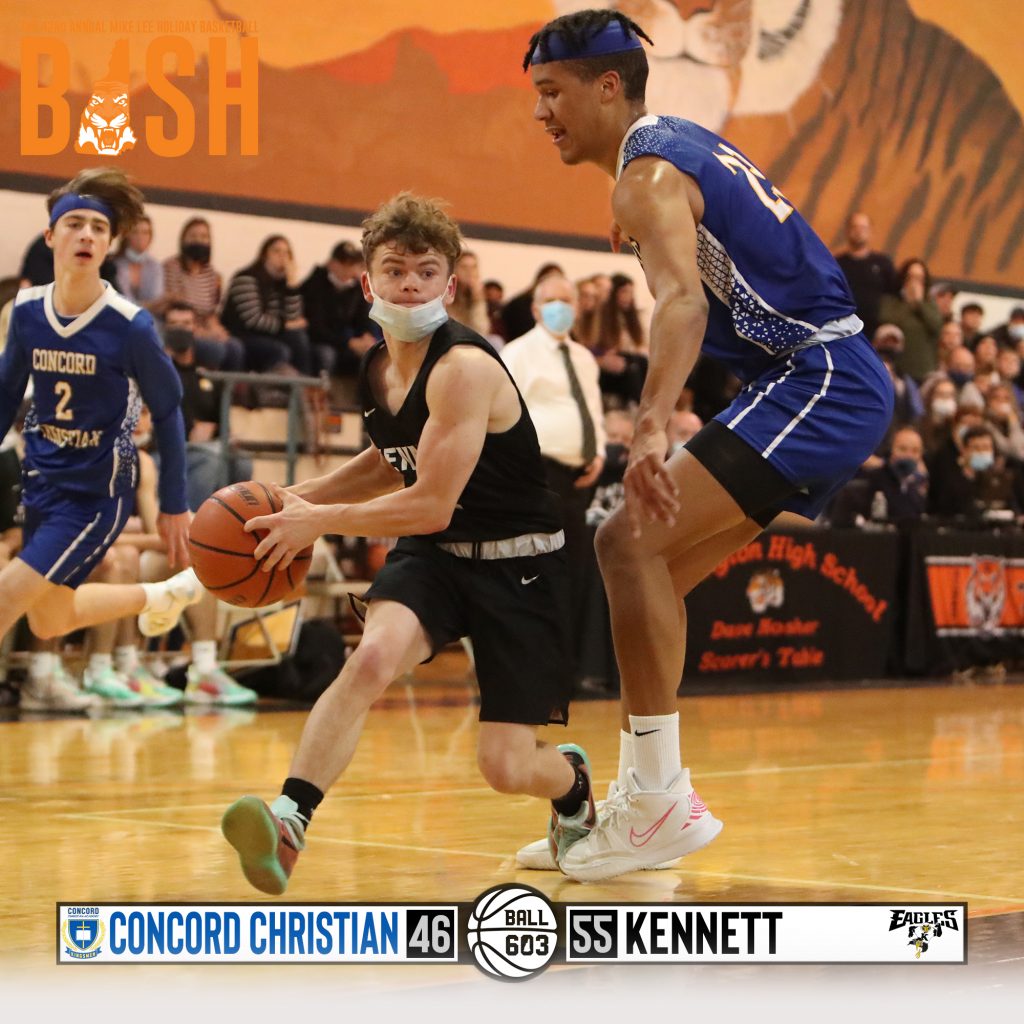 GIRLS
Kennett 60, Coe-Brown 23
All-Tournament Team
Mae McAniff, Epping
Lauren McKee, Littleton
Emma Smith, Concord Christian
Sarah Muir, Concord Christian
Molly York, Coe-Brown
Kalina Kasprzak, Coe-Brown
Kaley Goodhart, Kennett
Sydnie Chin, Kennett
Sportsmanship Awards
Team: Littleton
Individual: Sam Sidoti, Kennett