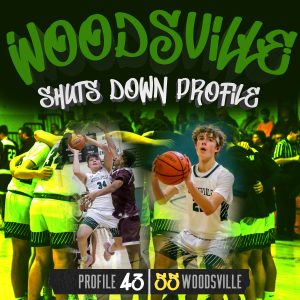 Two-time Division IV defending champion Woodsville stymied Profile's prolific offense on Friday night to earn a pivotal 55-43 victory over the previously unbeaten Patriots.
Cam Davidson & Landon Kingsbury netted 18 points a piece to pace the Engineers, while sharpshooter Josh Robie scored a game-high 26 points for Profile. Robie's running mate Alex Leslie was held scoreless in the first half and managed just eight points on the evening.
The Engineers came out revving as they poured in 21 first-quarter points and led by seven after one. Robie had four first-quarter triples and tallied all 14 of Profile's points in the opening stanza.
The second quarter was a rock fight between the two as a combined 10 points were scored and Woodsville took a 25-21 lead to halftime. The second half belonged to the Engineers as well and they rolled to the 12-point victory.
Profile's 43 point tally was their lowest on the season by 24 points.
Woodsville improves to 6-1 on the season, while the Patriots fall to 6-1.
Check out the highlights from Ethan Kimball…