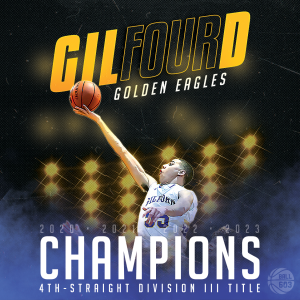 The top-seeded Gilford Golden Eagles completed the perfect season on Saturday night with a convincing 69-43 victory over #3 Mascoma Valley to come away with their fourth-straight NHIAA Division III Boys Basketball State Championship.
Jalen Reese poured in a game-high 24 points to lead Gilford, while Logan Grant (16), Isaiah Reese (14) and Sam Cheek (10) also netted double-figures for the Golden Eagles.
Mascoma was led by 17 points from Zach Thompson and 12 from Aidan Smith.
Check out the highlights by our Tim Lee…
Check out the photo gallery by Jeff Criss of Perfect Photos…