FARMINGTON – Day one of the 42nd Annual Mike Lee Holiday Basketball Bash featured nine games with some competition across divisions and some rivalries renewed. The opening day of The Bash welcomes teams to the tournament with a contest that is not part of bracket play.
DAY 1: PHOTOS | ON-DEMAND VIDEO
Yesterday's game of the day was the Holy Family-Profile boys game that saw the Griffins come out on top, 68-66. The Patriots led early, but Holy Family came back to take a double-digit lead late before Profile mounted a come-back of its own. Profile sophomore Josh Robie set a tournament record with 11 three-point fields in a game en route to 33 points, while the Patriots all set the high-water mark with 15 threes as a team.
In the night cap, the Division IV Farmington boys jumped out to an 11-0 lead on old rival Coe-Brown and led 17-10 after the first quarter. The Division II Bears responded in the final three quarters to outscore the host Tigers 52-26 and come away with a 62-43 victory.
Bracket play for the boys and pool play for the girls gets underway today at 10:00 am.
RECAP: DECEMBER 26
BOYS
St. Thomas Aquinas 82, Nute 42
S: Ethan Berg (SR/F): 17 points, Vinny Simonelli (SR/G) 12 points, Zijie Dang (JR/G) 11 points
N: Gavin Forcier (JR/G): 22 points, Jackson LaFogg (FR/G) 14 points)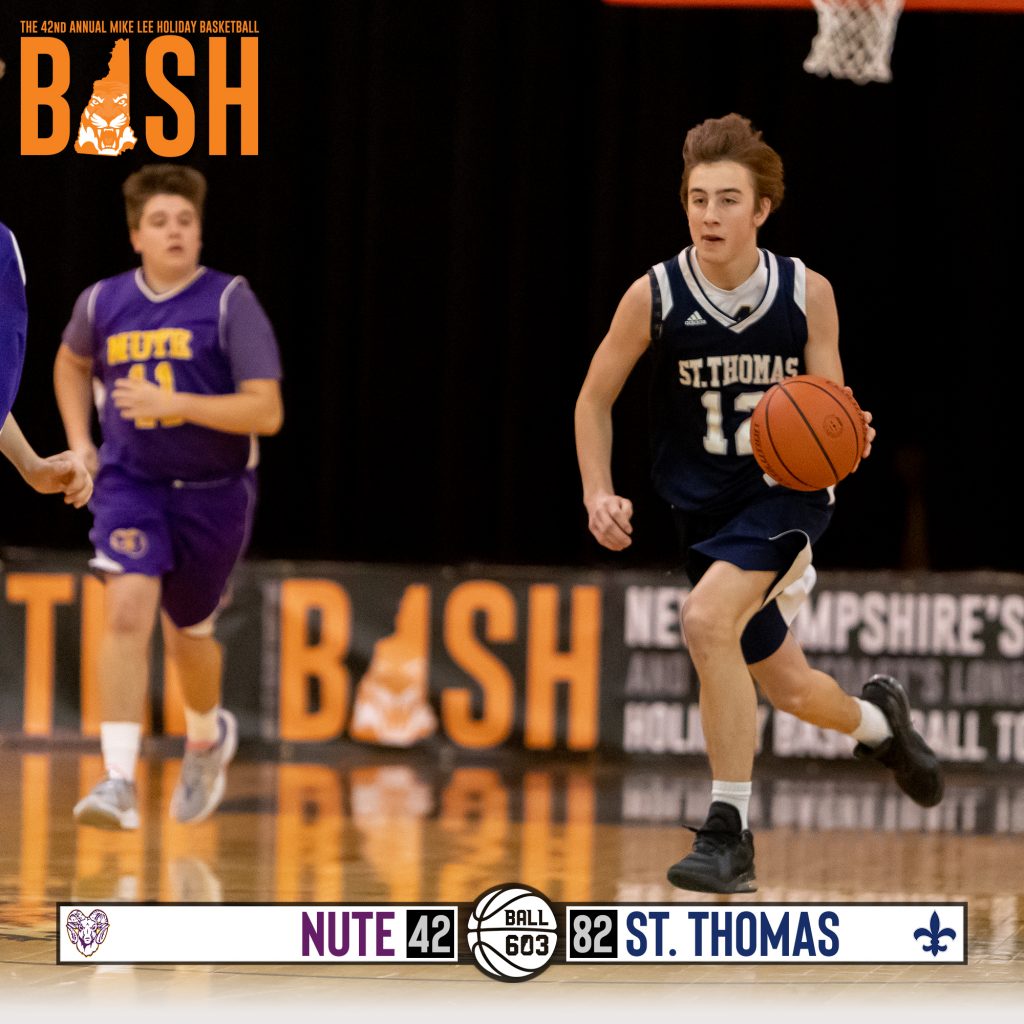 Holy Family 68, Profile 66
HF: Gabe Lacasse (SO/G) 20 points, Sean Sullivan (JR/F) 17 points, Karl Yonkeu (SR/F) 12 points
P: Josh Robie (SO/G) 33 points*, Karsen Robie (SO/G) 11 points, Alex Leslie (SO/F) 14 points
NOTABLE: Josh Robie: tournament record 11 three-point fields goals, Profile: tournament record 15 three-point field goals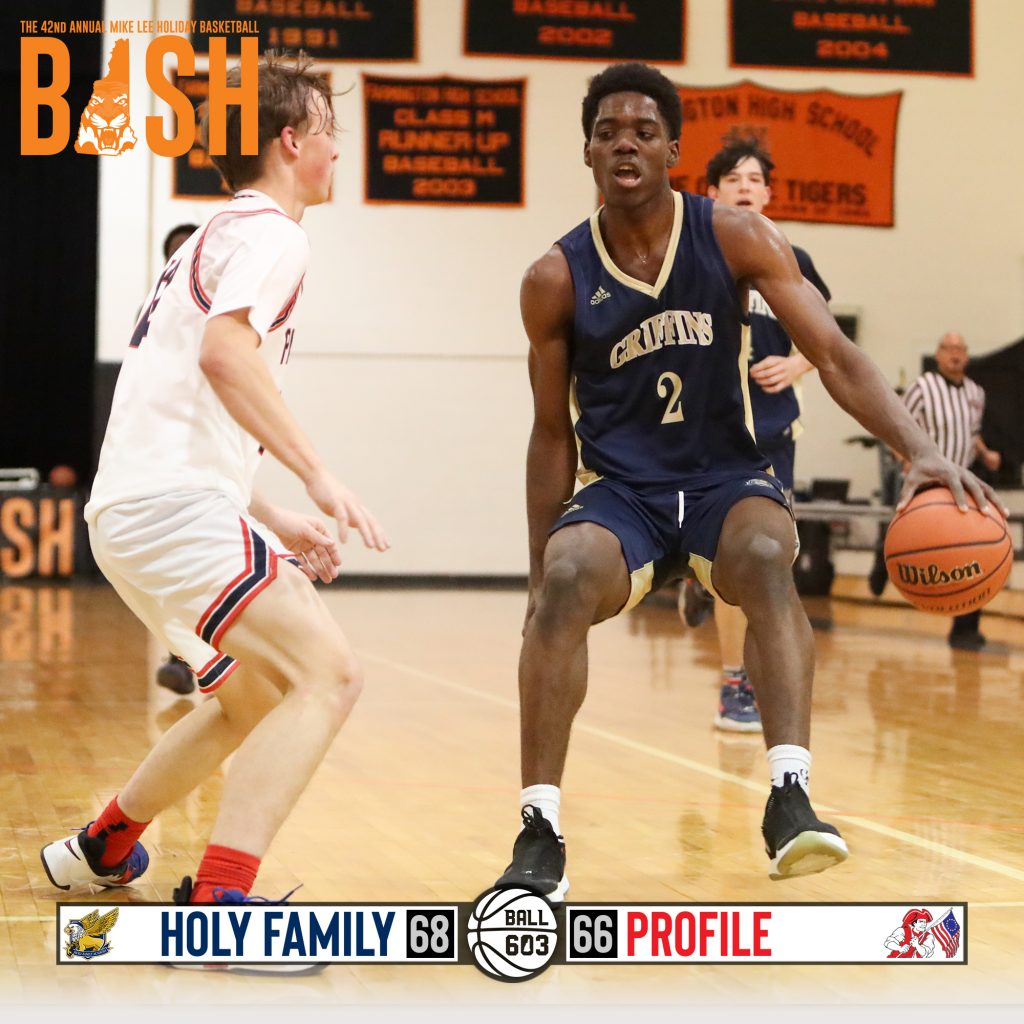 Epping 49, Newmarket: 60
E: Owen Finkelstein (SR/F) 20 points, Stamatis Maschas (SR/F) 10 points
N: Colby Bost (SR/F) 19 points, Baris Fortier (SO/F) 15 points, Jameson Senesombath (JR/G) 12 points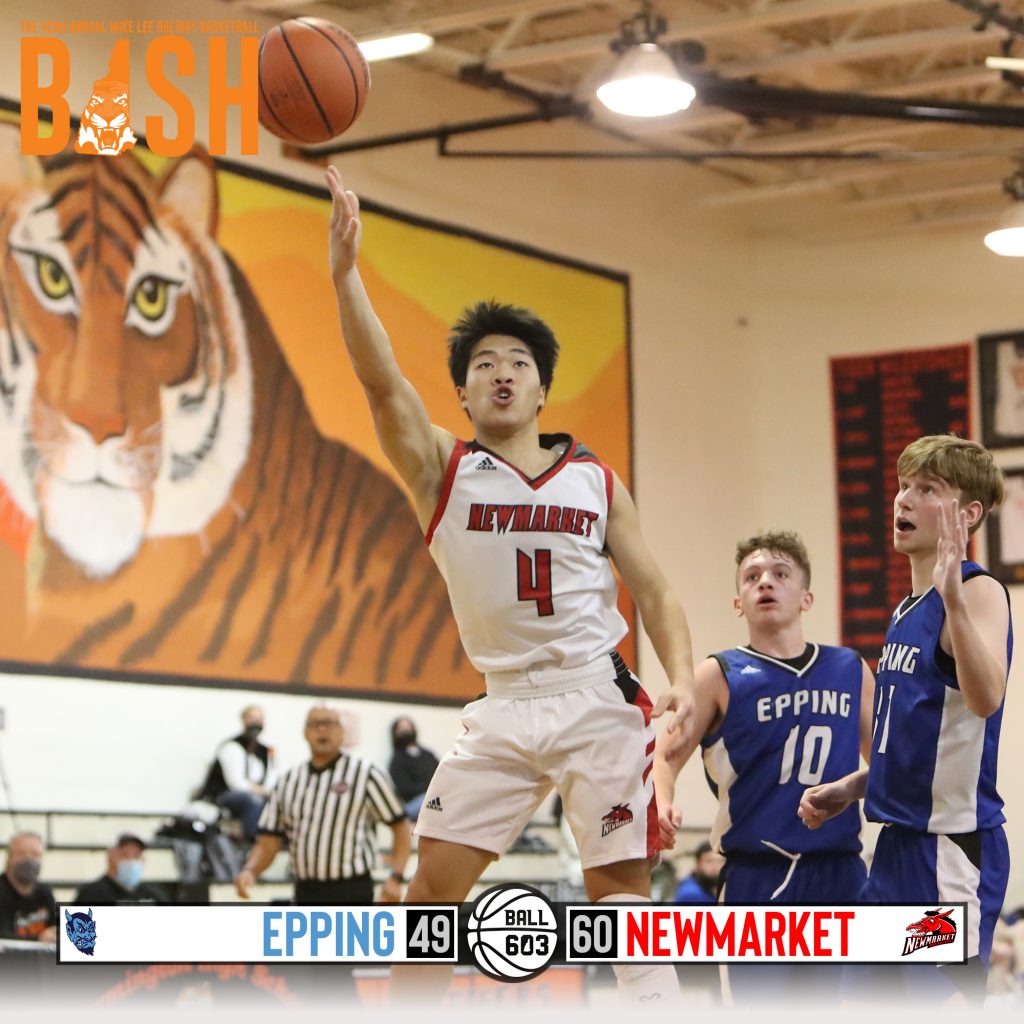 Kennett 65, Derryfield 46
K: Grady Livingston (SR/G) 16 points, Isaiah Mojica (SR/G) 10 points
D: Ethan Flannigan (JR/G) 12 points, Thomas Ferdanando (FR/G) 16 points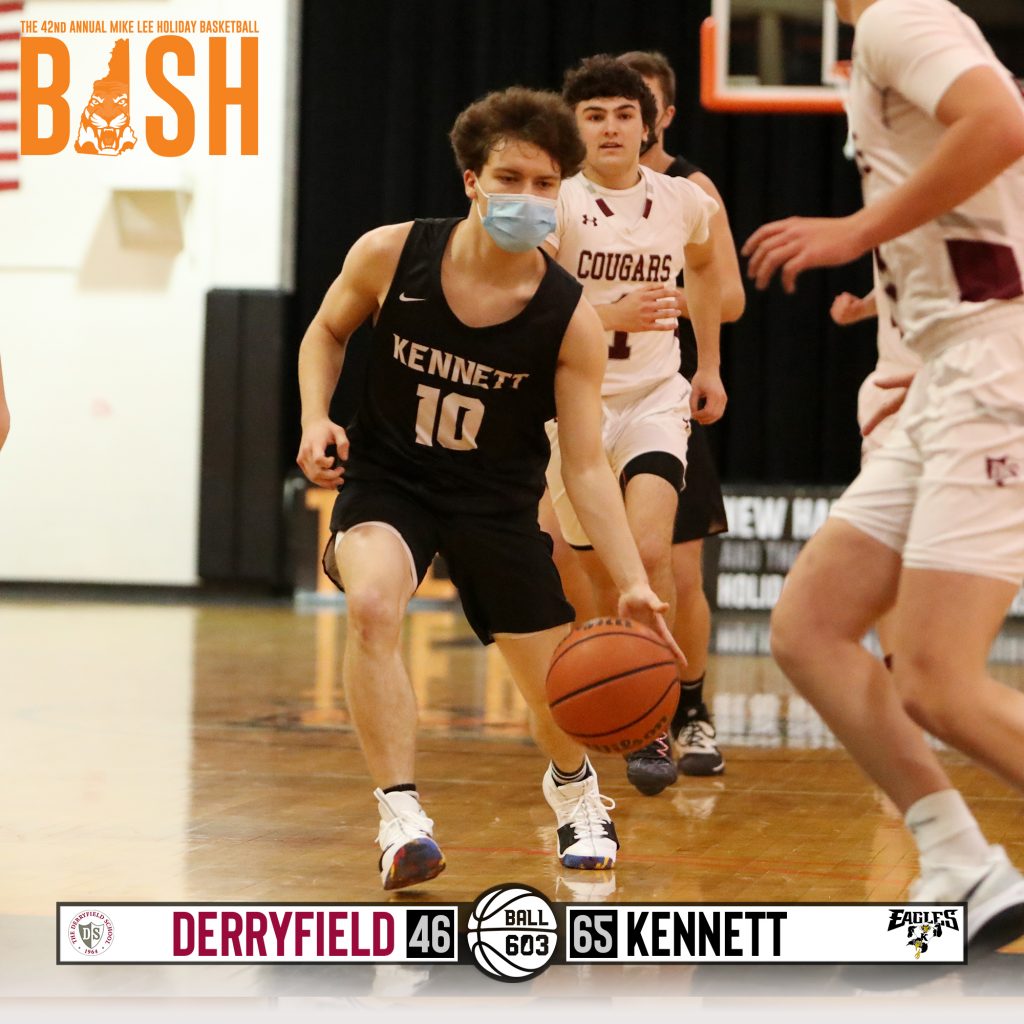 Concord Christian 80, Portsmouth Christian 43
CCA: Isaac Jarvis (SR/F) 23 points, Brode Frink (FR) 12 points, Jake Turner (SR) 15 points
PCA: Jason Stockbower (SR/G) 15 points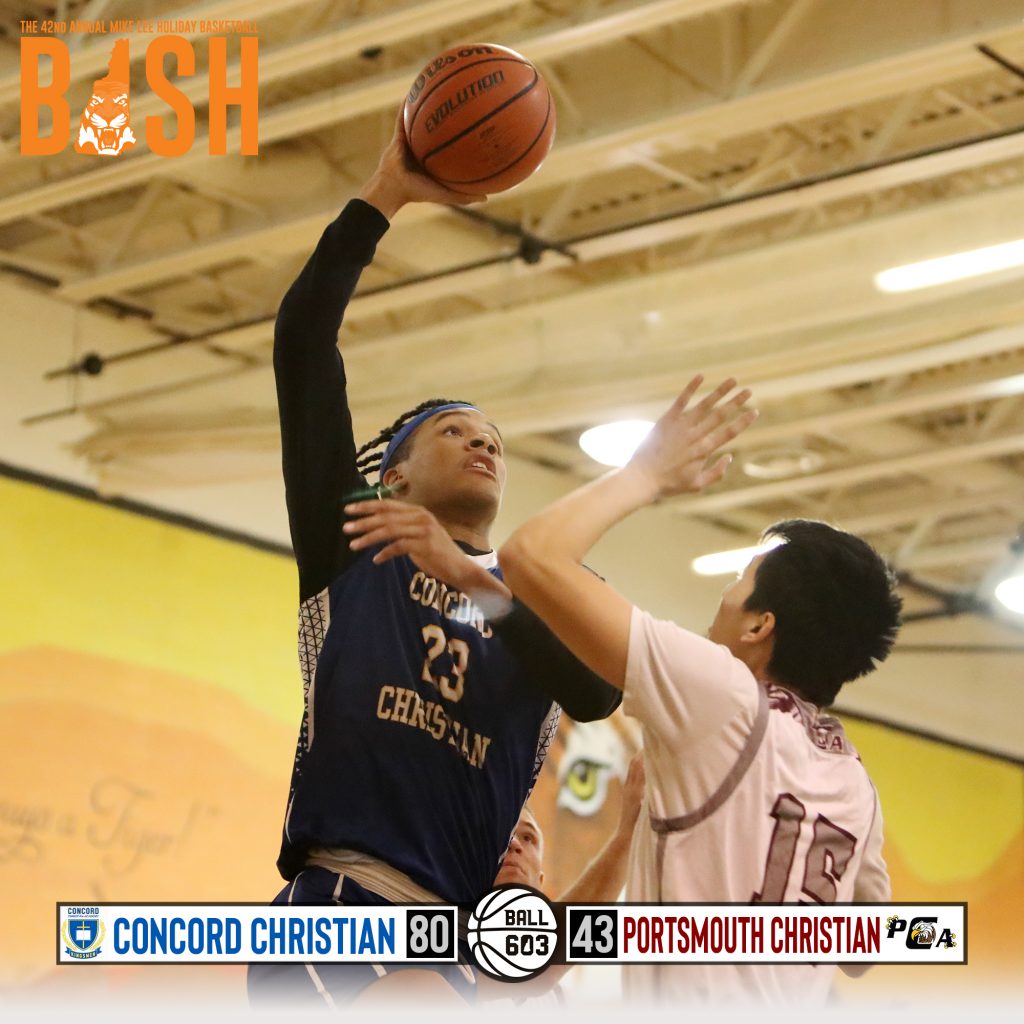 Coe-Brown 62, Farmington 43
CBNA: Jack Lano (SR/F) 14 points, Nate Ford (JR/G) 13 points, Tommy Flanagan (JR/C) 12 points,
FHS: Brian Weeks (SR/G) 11 points, Shawn Murphy (SO/F) 10 points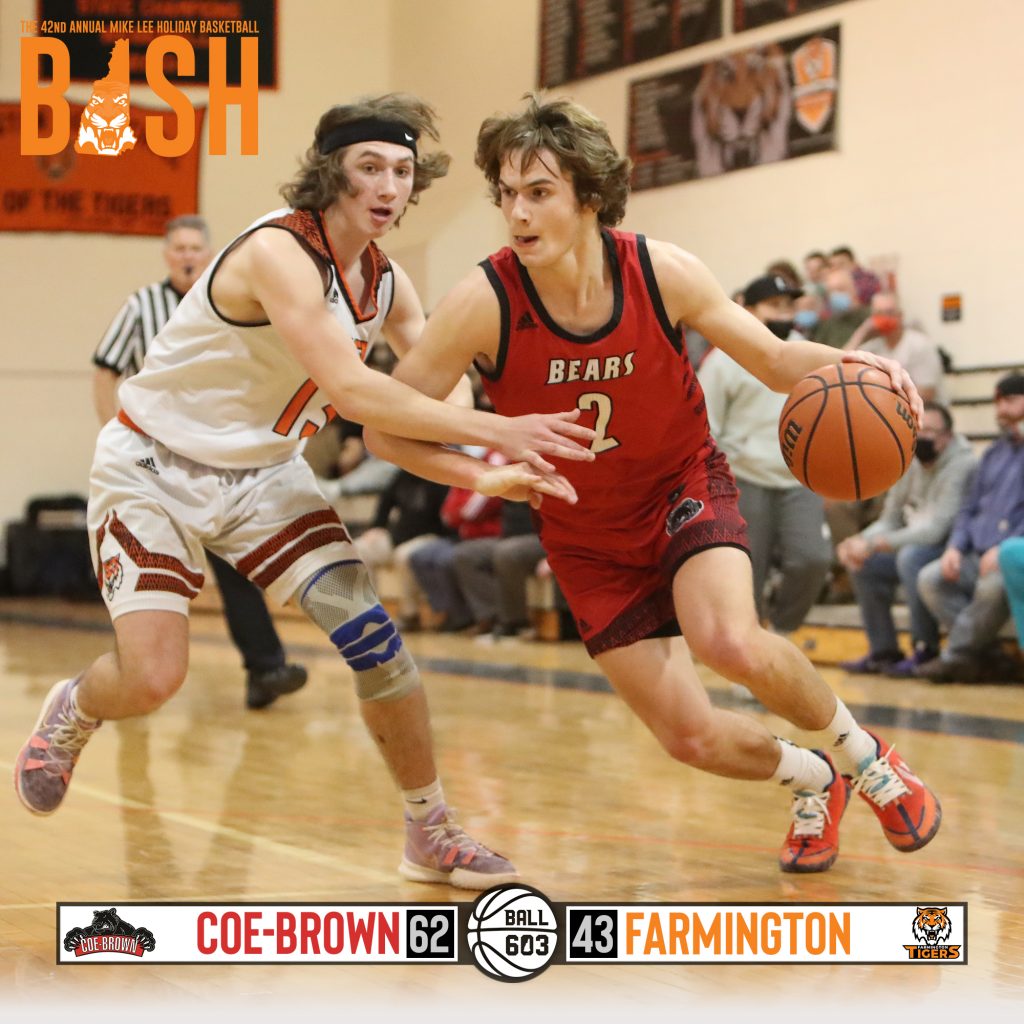 GIRLS
Kennett 65, Epping 7
K: Hope Elias (JR/G) 14 points, Kaylee Mclellan (JR/G) 12 points
E: Mae McAniff (SO/G) 6 points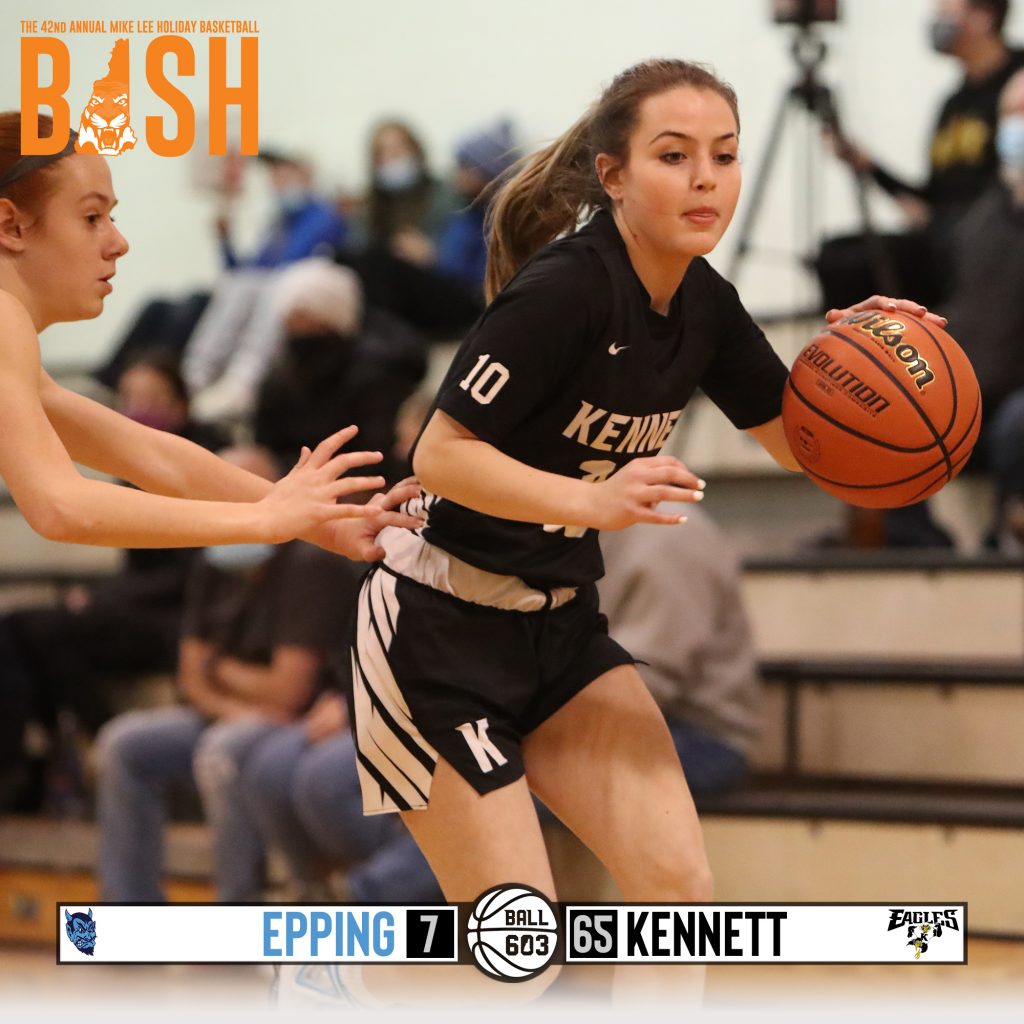 Concord Christian 76, Inter-Lakes 17
CCA: Sarah Muir (8th/G) 17 points, Megan Muir (SO/G) 16 points, Emma Smith (8th/G) 15 points, Lilli Carlile (FR/G) 12 points
IL: Caitlyn Clark (SR) 8 points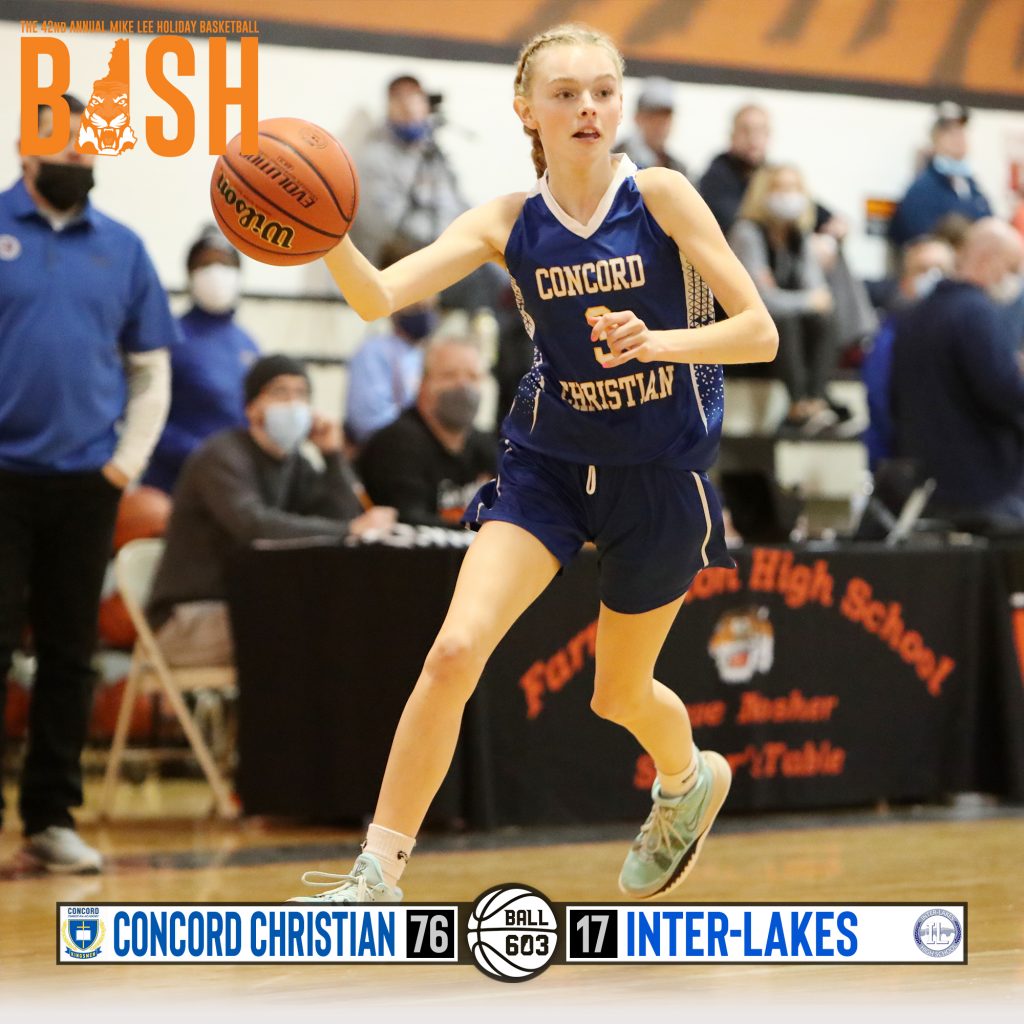 Coe-Brown 49, Farmington 22
CBNA: Emma Broadstone (JR/G) 13 points
FHS: Makayla Lapanne (JR/G) 8 points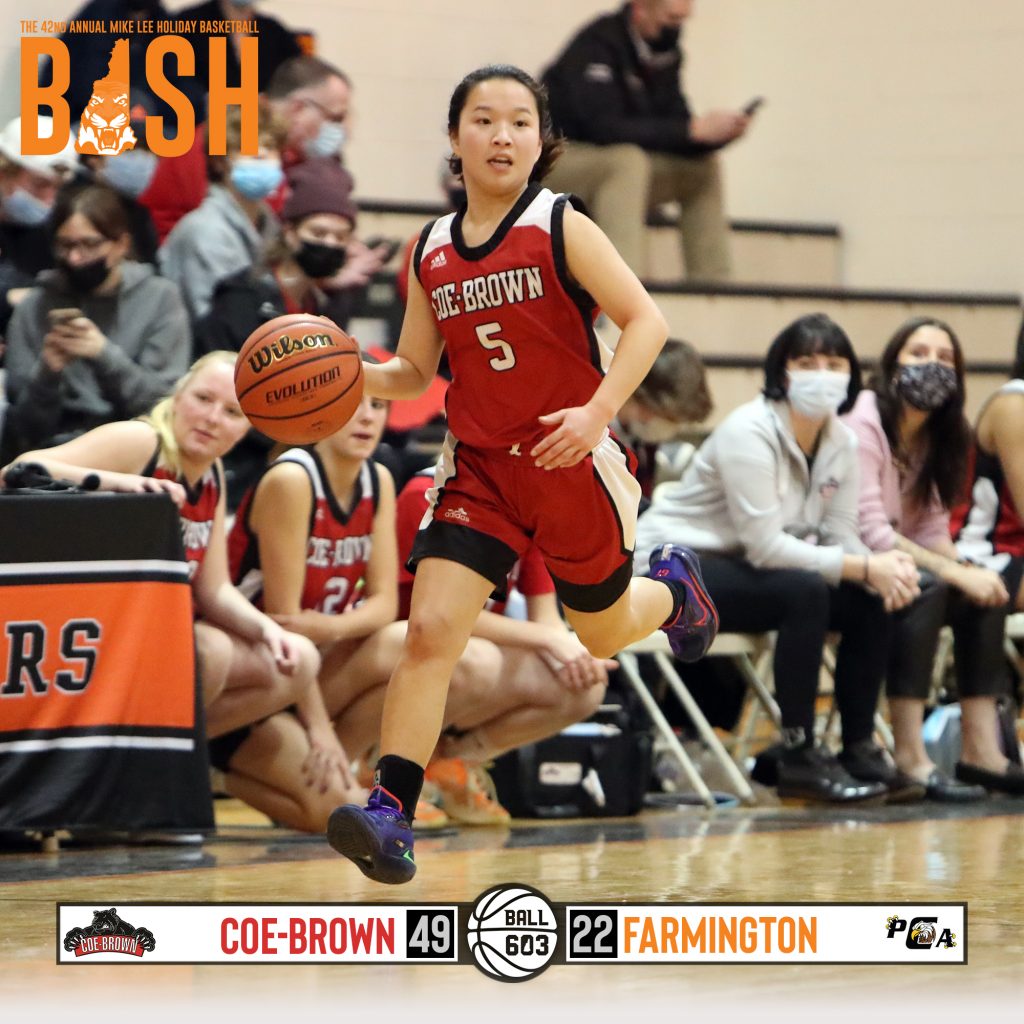 TODAY'S SCHEDULE: DECEMBER 27
BOYS: Concord Christian vs. Newmarket, 10:00 am
GIRLS: Concord Christian vs. Epping, 11:15 am
BOYS: Profile vs. Epping, 12:30 pm
GIRLS: Inter-Lakes vs. Kennett, 1:45 pm
BOYS: Inter-Lakes vs. Portsmouth Christian, 3:00 pm
BOYS: Coe-Brown vs. Holy Family, 4:15 pm
BOYS: Raymond vs. Nute, 5:30 pm
GIRLS: Littleton vs. Farmington, 6:45 pm
BOYS: Derryfield vs. Farmington, 8:00 pm

All events will be streamed live and be sure to follow us on Facebook, Instagram, Twitter and YouTube for the most recent updates throughout the tournament.