FARMINGTON – The second day of the 42nd Annual Mike Lee Holiday Basketball Bash featured nine games with bracket play starting on the boys side.
DAY 2: PHOTOS | ON-DEMAND VIDEO
The night cap between the Farmington and Derryfield boys was the day's best game. The Tigers jumped out to an early lead on the Cougars and led by seven entering the fourth quarter, 40-33. Derryfield opened the final stanza on a 10-point run to take a 43-40 lead and came-from-behind to earn the 49-48 victory.
The stage is now set for day three of the tournament which features three boys consolation games, followed by three girls pool play events and concludes with four boys semifinals. Here is the schedule of events for day three and below is a recap of today's events with graphics and highlight videos from all nine games.
DECEMBER 28 SCHEDULE
BOYS: Nute vs. Profile, 9:00 AM
BOYS: Newmarket vs. Inter-Lakes, 10:15 AM
BOYS: Farmington vs. Holy Family, 11:30 AM
GIRLS: Inter-Lakes vs. Epping, 12:45 PM
GIRLS: Coe-Brown vs. Littleton, 2:00 PM
GIRLS: Concord Christian vs. Kennett, 3:15 PM
BOYS: Epping vs. Kennett, 4:30 PM
BOYS: Concord Christian vs. St. Thomas Aquinas, 5:45 PM
BOYS: Raymond vs. Portsmouth Christian, 7:00 PM
BOYS: Derryfield vs. Coe-Brown, 8:15 PM
All events will be streamed live and be sure to follow us on Facebook, Instagram, Twitter and YouTube for the most recent updates throughout the tournament.
RECAP: December 27
BOYS
Concord Christian 61, Newmarket 51
CCA: Isaac Jarvis 22 points, Austin Spurr 10 points
N: Baris Fortier 23 points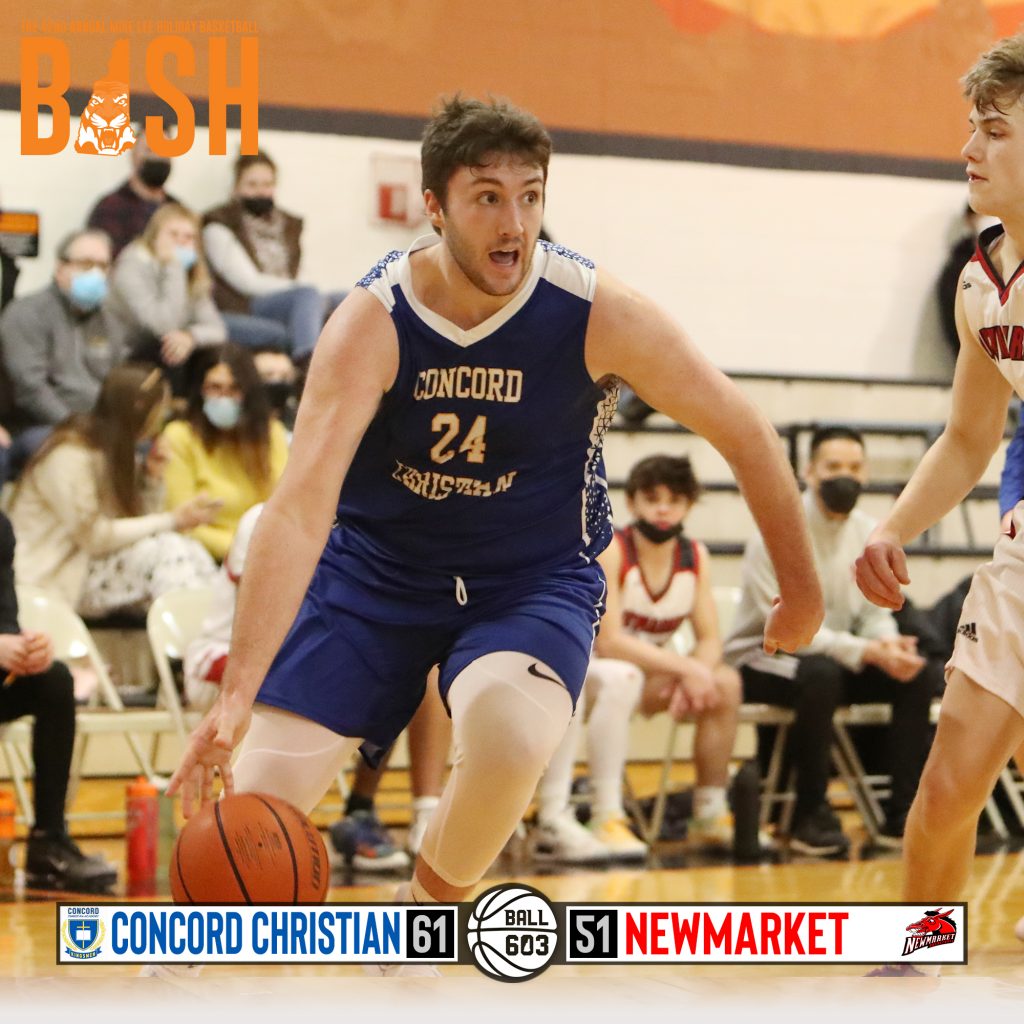 Epping 65, Profile 51
E: Owen Finkelstein 18, Stamatis Maschas 18, Jacob Purington 11
P: Josh Robie 15, Alex Lesile 13, Karson Robie 12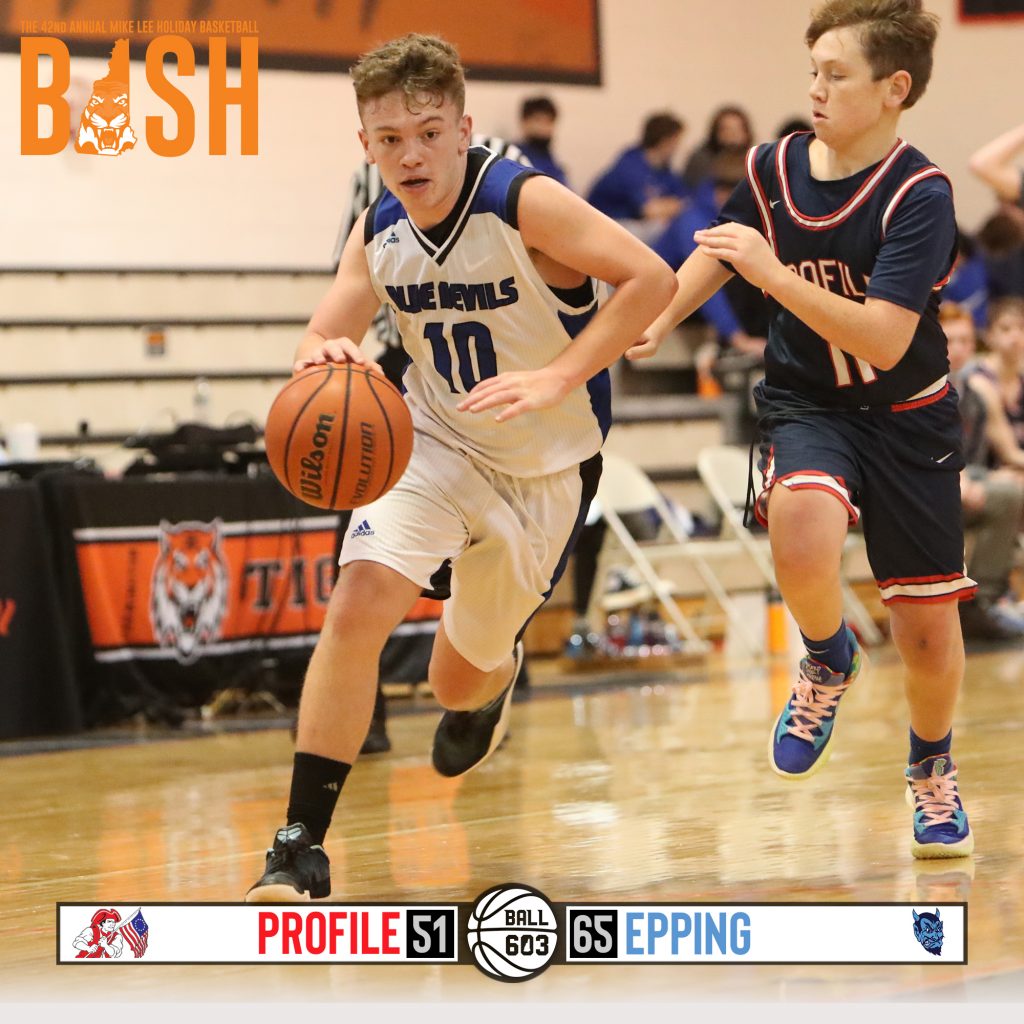 Portsmouth Christian 63, Inter-Lakes 41
PCA: Jason Stockbower 17, Connor Hickey 15, Seth Huggard 14
I-L: Ben Beaudoin 13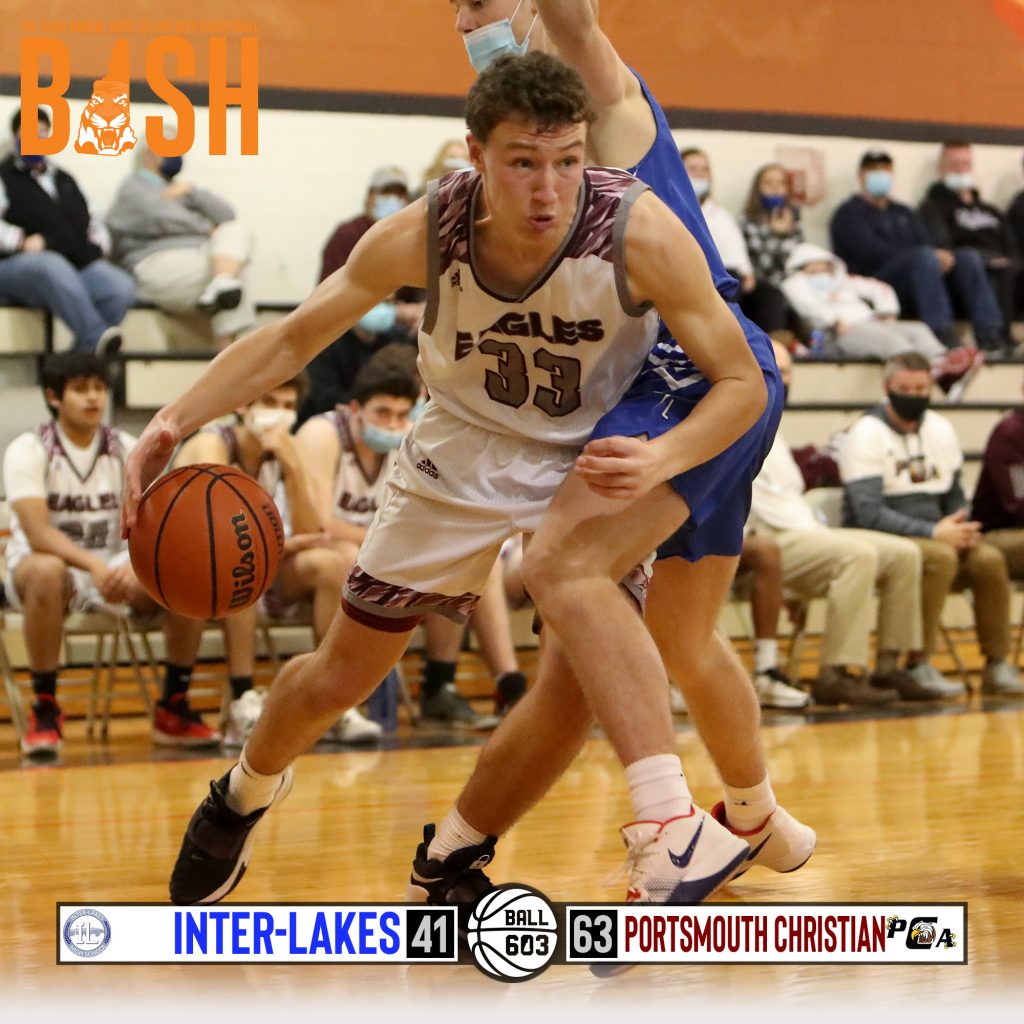 Coe-Brown 63, Holy Family 33
CBNA: Jack Lano 26, Brady Kouchhoukos 12, Tommy Flanagan 11
HF: Karl Yonkeu 10, Gabe Lacasse 10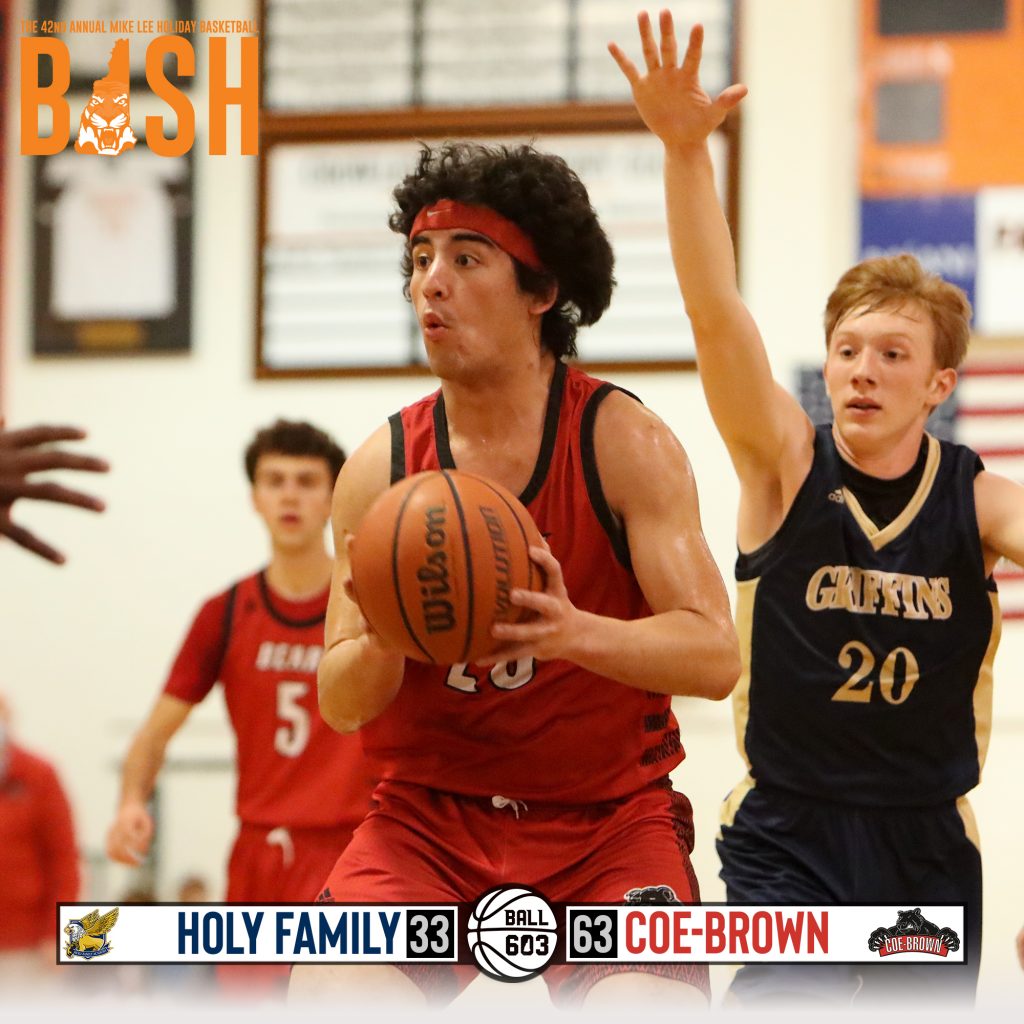 Raymond 63, Nute 56
R: Cohen Claytor 21, Drezell Duffaut 16, Paul Goding 11
N: Gavin Forcier 21, Picard Chase 16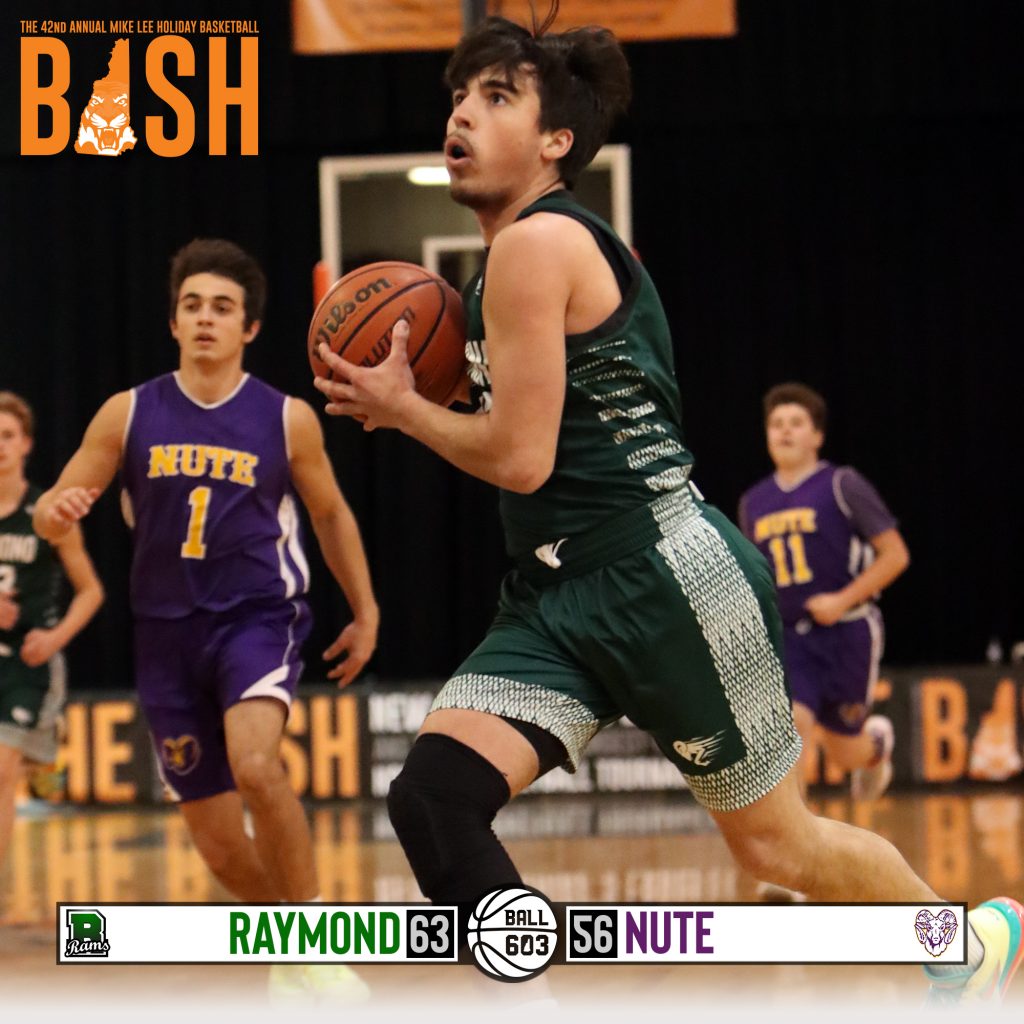 Derryfield 49, Farmington 48
D: Jack Krasnof 19, Thomas Ferdinando 13
FHS: Jordan Berko 20, Luke Cardinal 11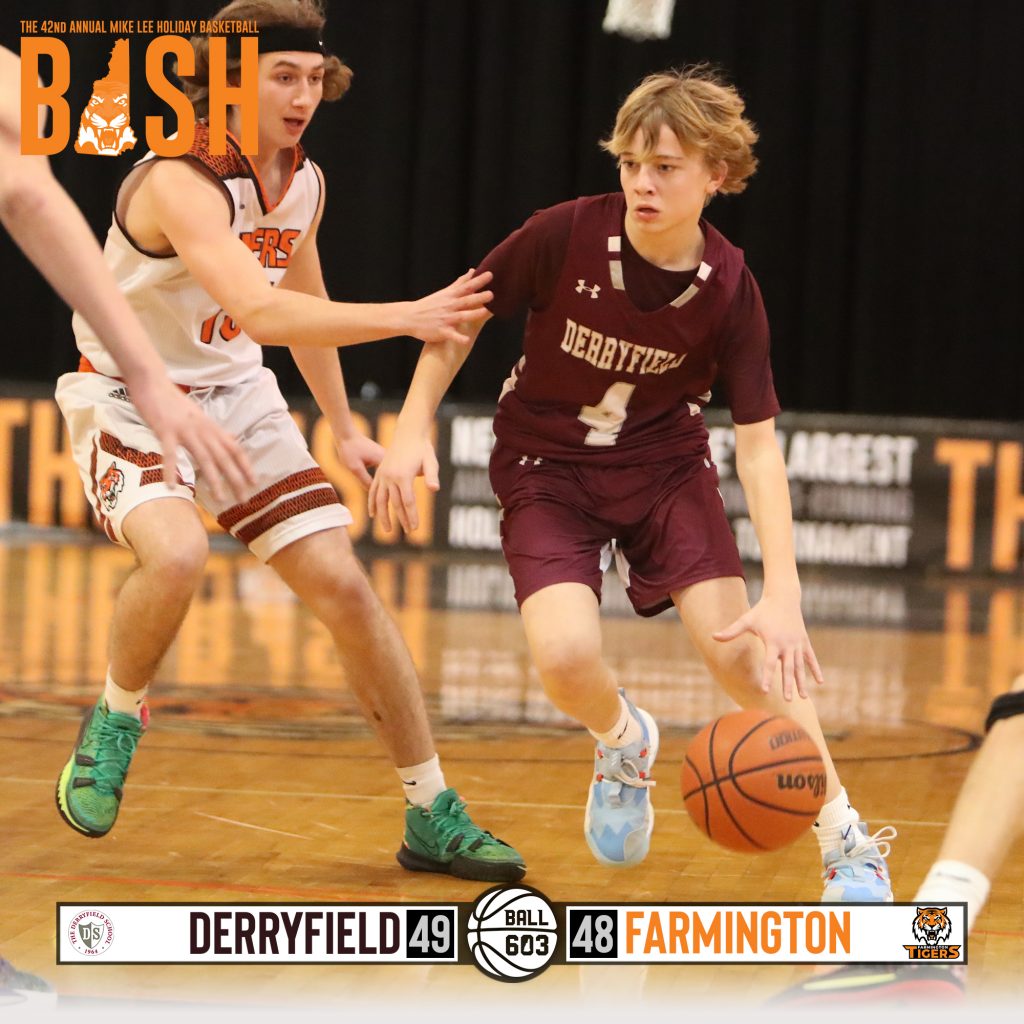 GIRLS
Concord Christian 72, Epping 20
CCA: Megan Muir 10, Sarah Muir 15, Lilli Carlile 13
E: Laney McAniff 8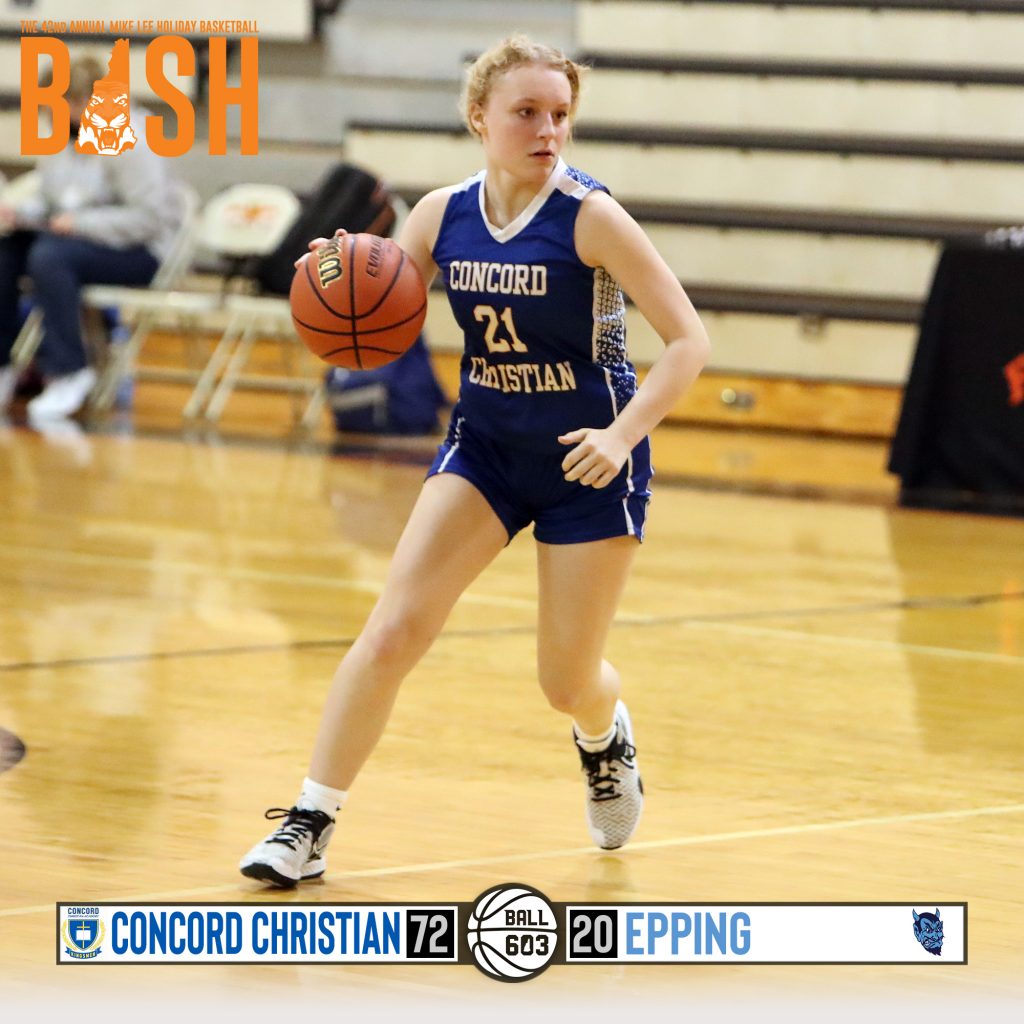 Kennett 71, Inter-Lakes 16
K: Sydnie Chin 15, Hope Elias 12, Kaley Goodhart 12, Kaylee Mclellan 12
I-L: Molly Monihan 7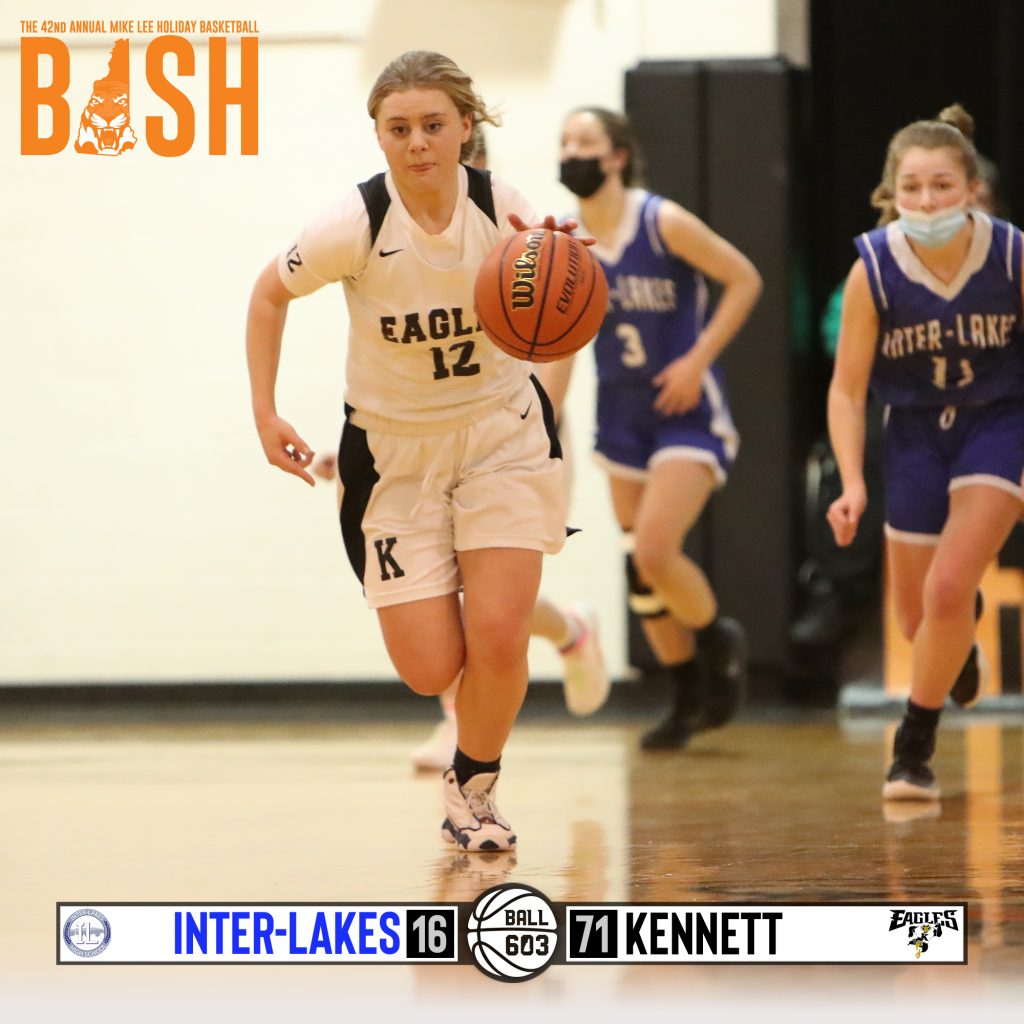 Littleton 44, Farmington 24
L: Lauren McKee 20
FHS: Madison Ricker 14