FARMINGTON – The hump day of the 42nd Annual Mike Lee Holiday Basketball Bash featured 10 games, including four boys quarterfinals.
DAY 3: PHOTOS | ON-DEMAND VIDEO
While the boys quarters took place on the third day of The Bash, the girls stole the show as the most entertaining game of the tourney was an overtime battle between the Kennett and Concord Christian girls. The Division IV Kingsmen, featuring four eighth graders and two freshmen on their roster, gave the Division II Eagles all they could handle, but came up just short in overtime, 58-52.
Kennett advances to the title game out of the girls Pool A and will take on Pool B winner Coe-Brown in the championship game on Thursday at 5:30 pm.
The stage is now set for day four of the tourney, which features the final girls consolation game of the tournament, the Skills Competition and 3-Point Contest and then the boys semifinals. Jacob VanRyn and Sam Reynolds will be on the call for the boys semifinals.
Check out the remaining tournament schedule and recap of yesterday's action below with graphics and highlight videos from all 10 games…
REMAINING SCHEDULE
WEDNESDAY, DECEMBER 29
GIRLS: Littleton vs. Farmington, 3:00 PM
Skills Competition, 4:45 PM
3-Point Contest, 5:15 PM
BOYS: Portsmouth Christian vs. Kennett, 6:00 PM
BOYS: Coe-Brown vs. Concord Christian, 7:30 PM
THURSDAY, DECEMBER 30: CHAMPIONSHIP DAY
GIRLS: Coe-Brown vs. Kennett, 5:30 PM
BOYS: Winner Game 12 vs. Winner Game 11, 7:00 PM
RECAP: December 28
BOYS
Profile 77, Nute 49
P: Alex Lesile 29, Josh Robie 26
N: Gavin Forcier 22, Anderson Levasseur 17
NOTE: Josh Robie was named to the All-Tournament Team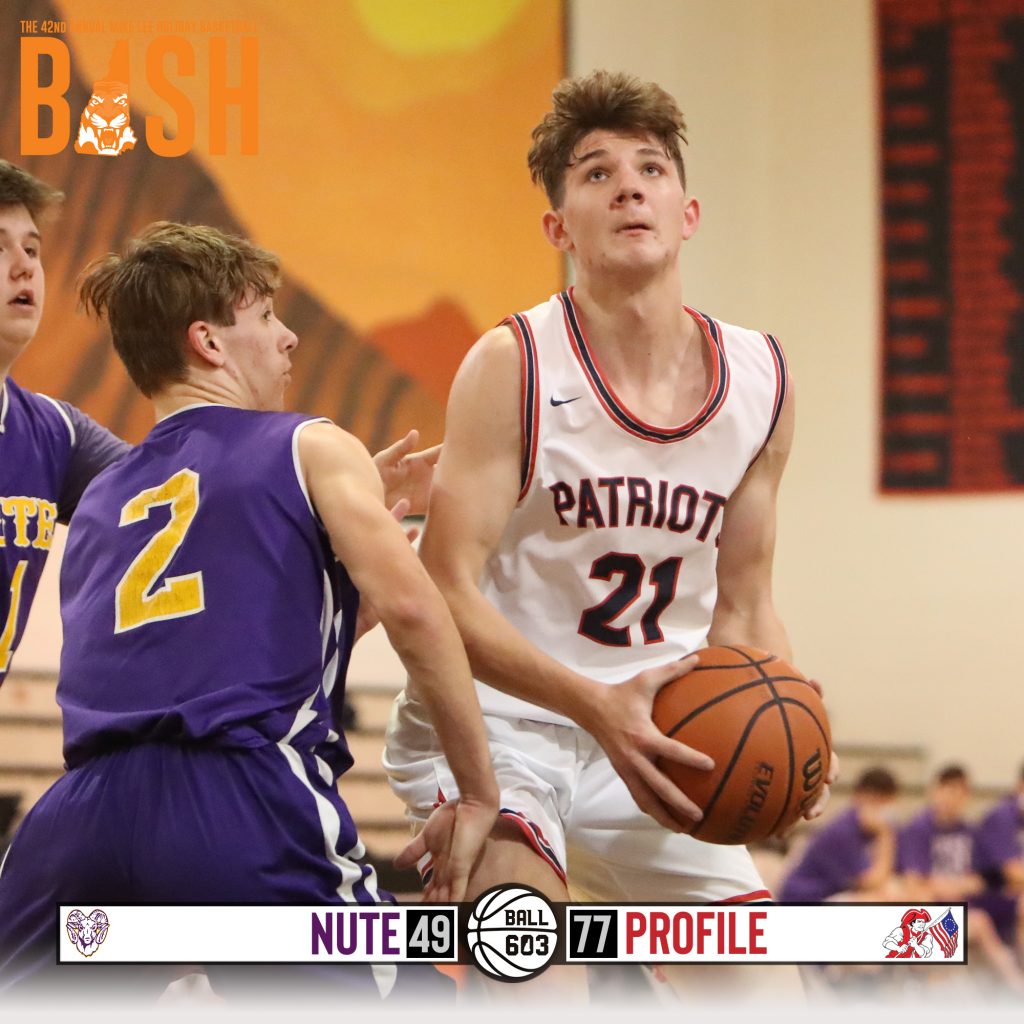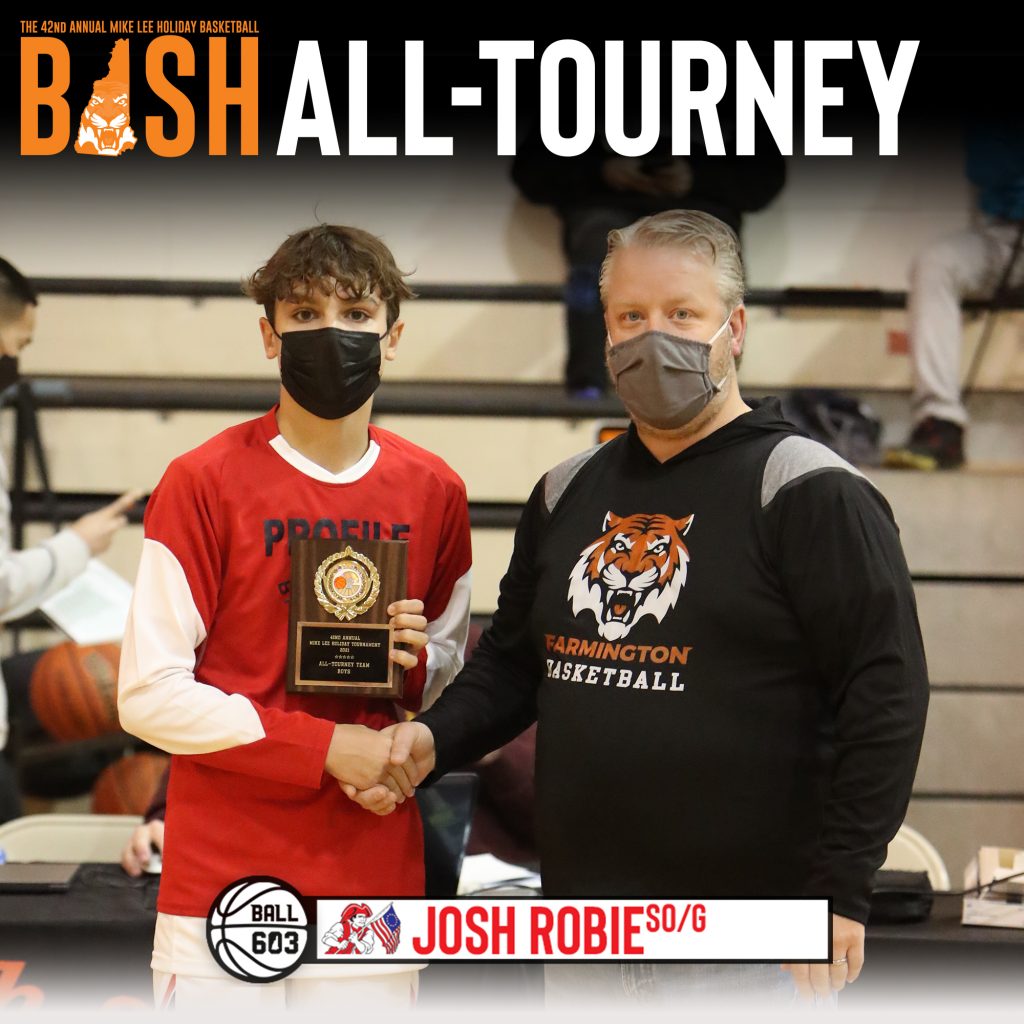 Newmarket 57, Inter-Lakes 32
N: Colby Bost 19, Baris Fortier 10
I-L: Joey Doda 10, Owen Brown 10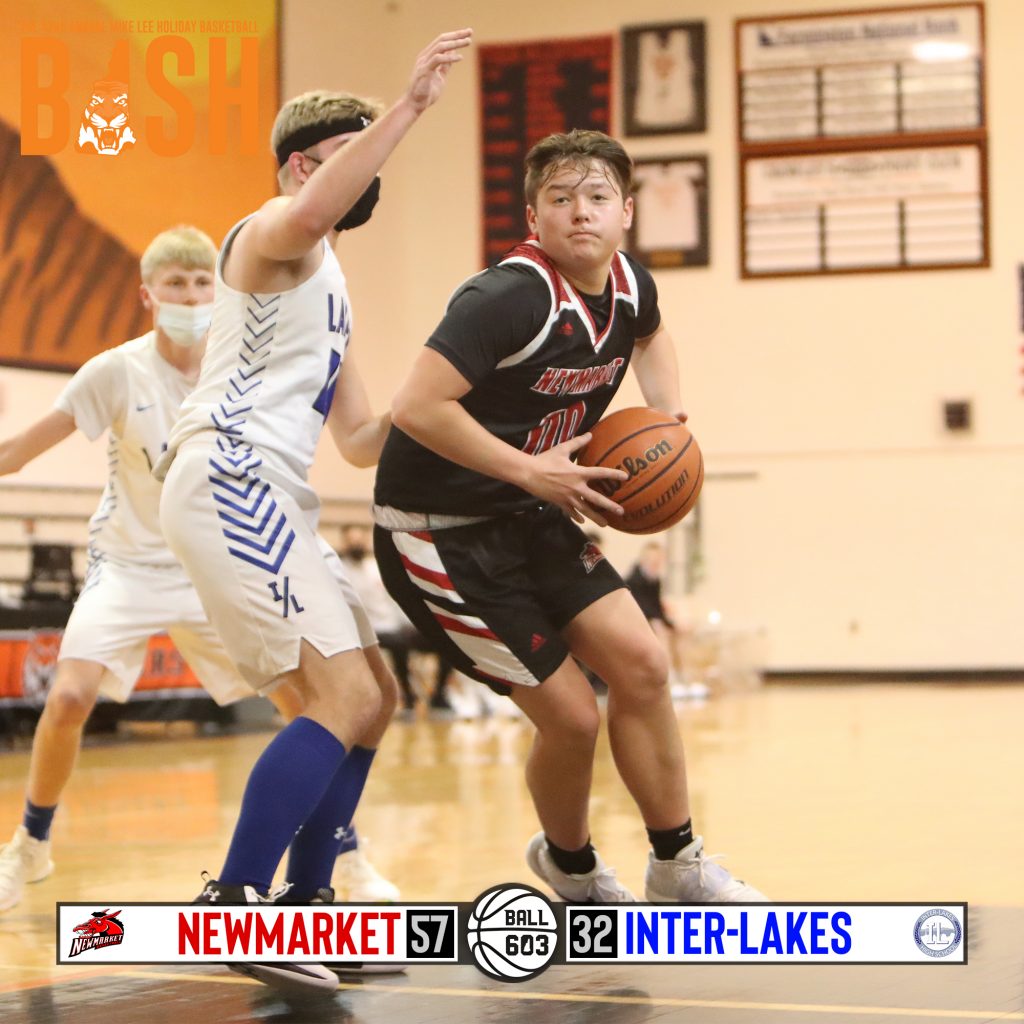 Holy Family 64, Farmington 43
HF: Karl Yonkeu 28, Gabe Lacasse 18
FHS: Jordan Berko 12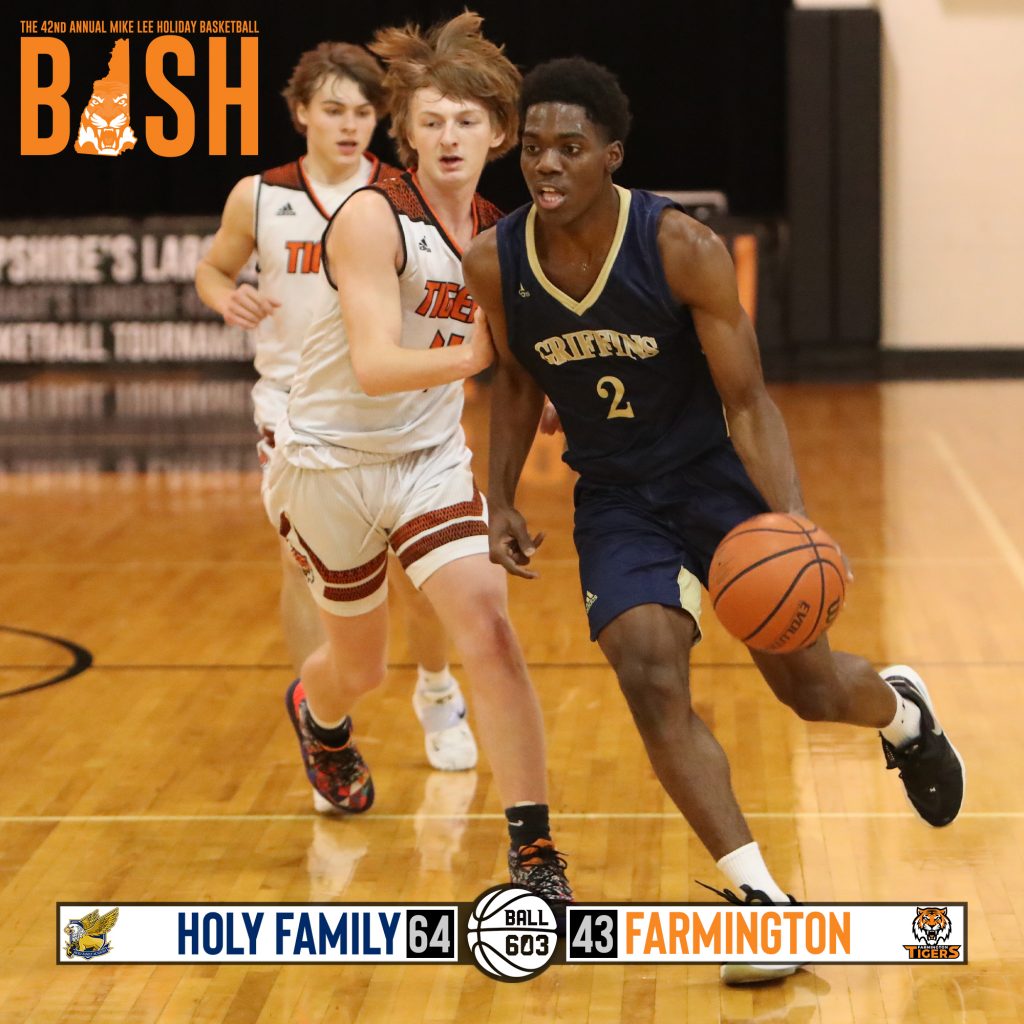 Kennett 64, Epping 34
K: Ben Dougherty 23, Alex Clark 11
E: Owen Finkelstein 15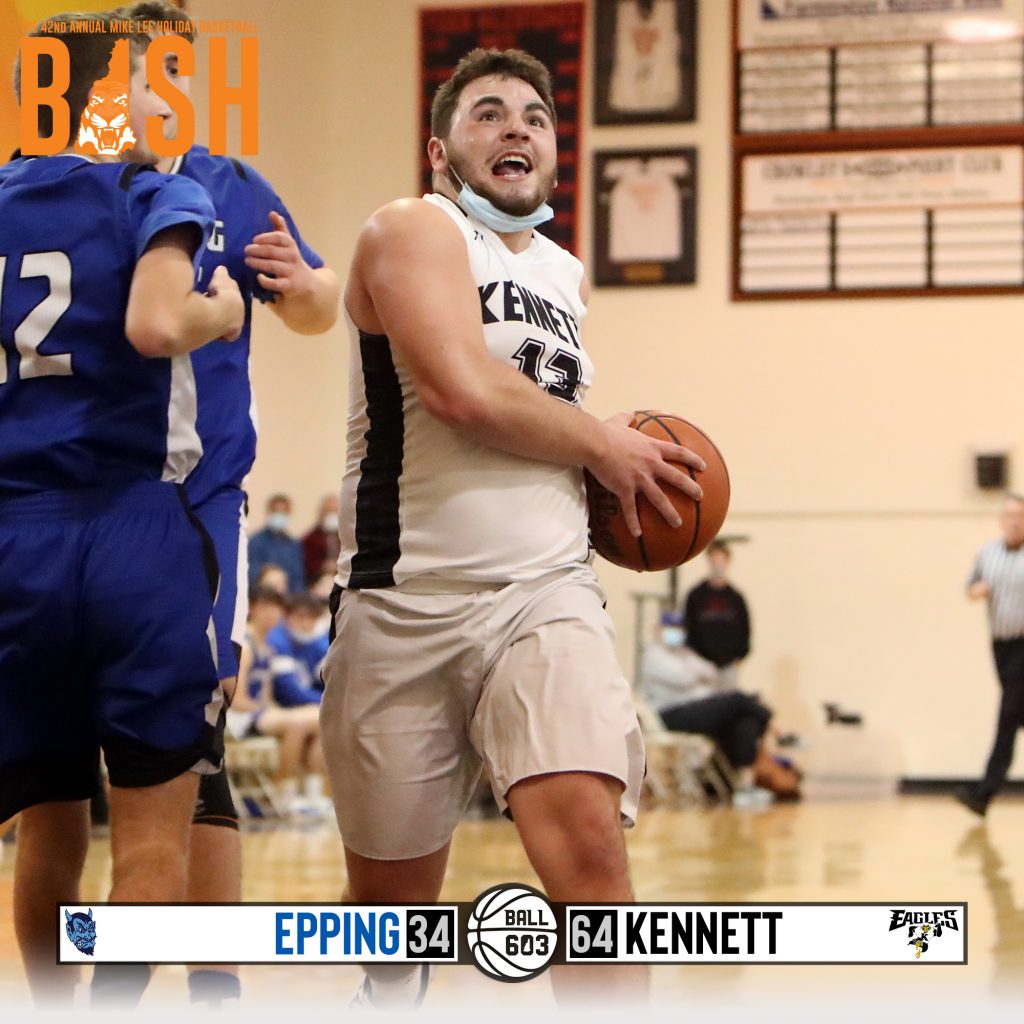 Concord Christian 64, St. Thomas 47
CCA: Isaac Jarvis 23, Brode Fink 16
STA: Will Mollica 14, Reece Rogers 12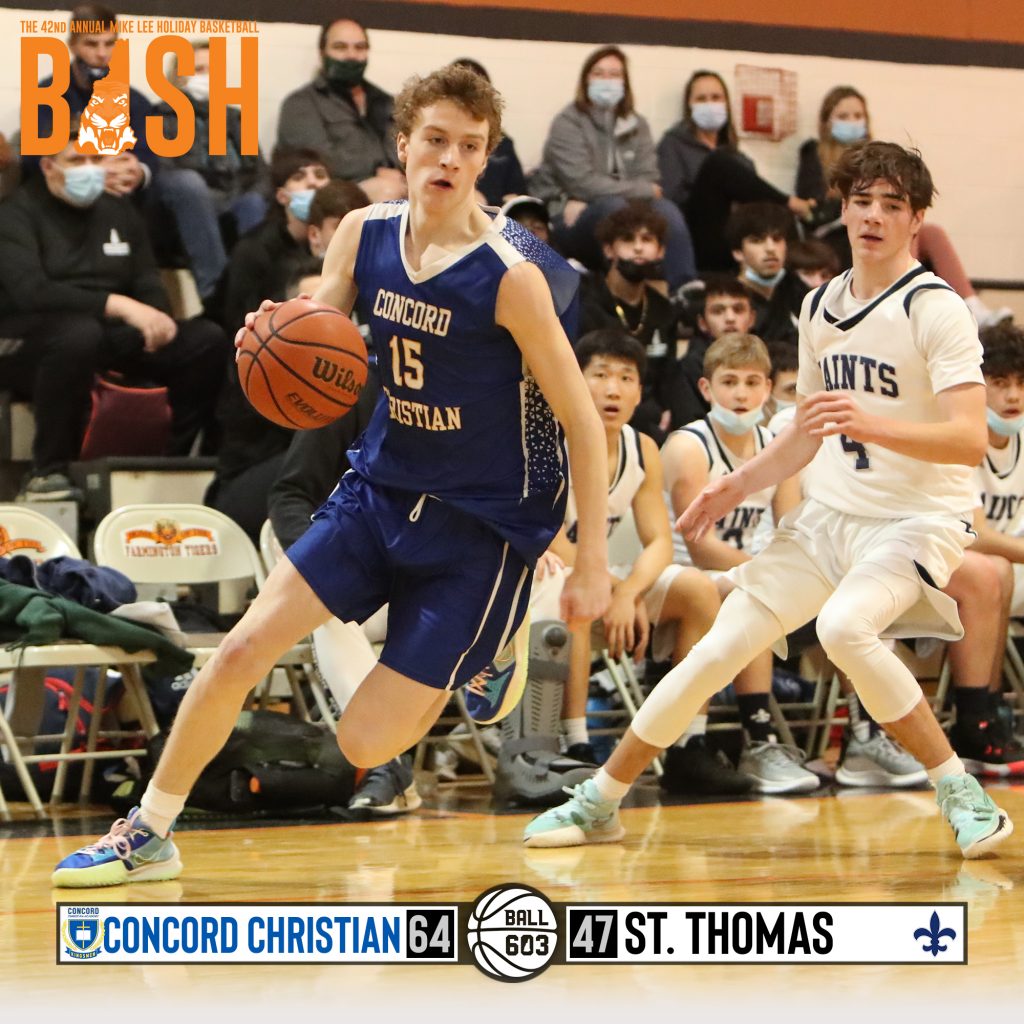 Portsmouth Christian 59, Raymond 36
PCA: Seth Huggard 20, Jason Stockbower 15
RHS: Brady Potter 9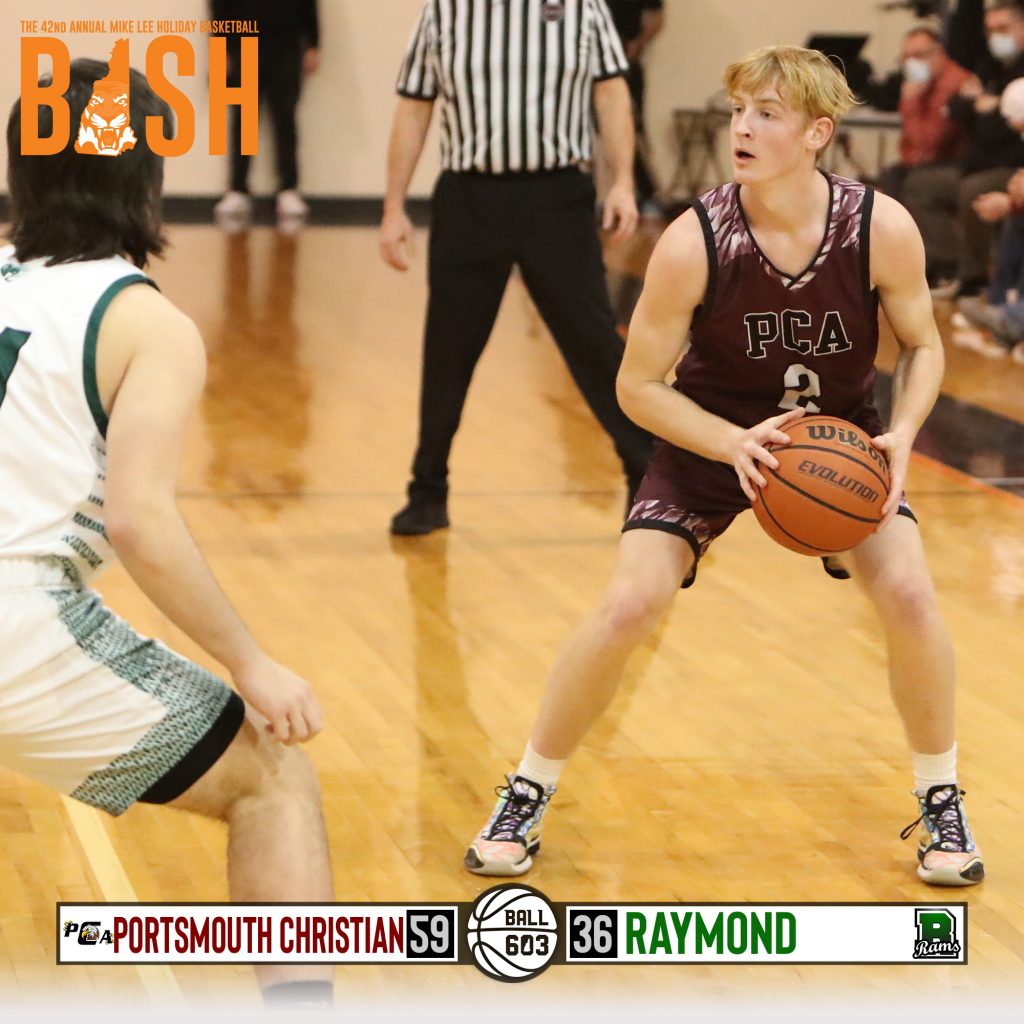 Coe-Brown 65, Derryfield 48
CBNA: Tommy Flanagan 13, Jack Lano 12, Brady Kouchhoukos 10, Connor Bagnell 10
D: Thomas Ferdinando 15, Alex Comire 11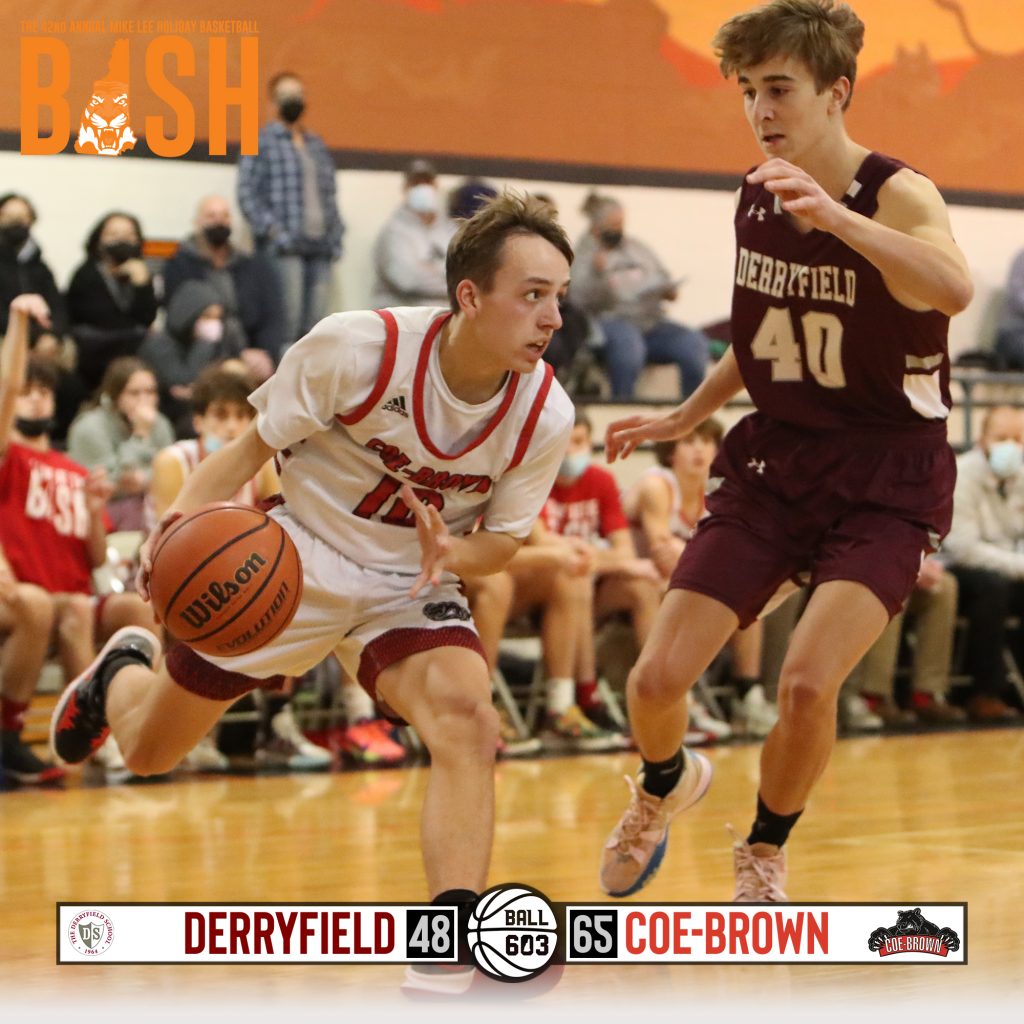 GIRLS
Epping 37, Inter-Lakes 22
E: Mae McAniff 9
I-L: Molly Moynihan 8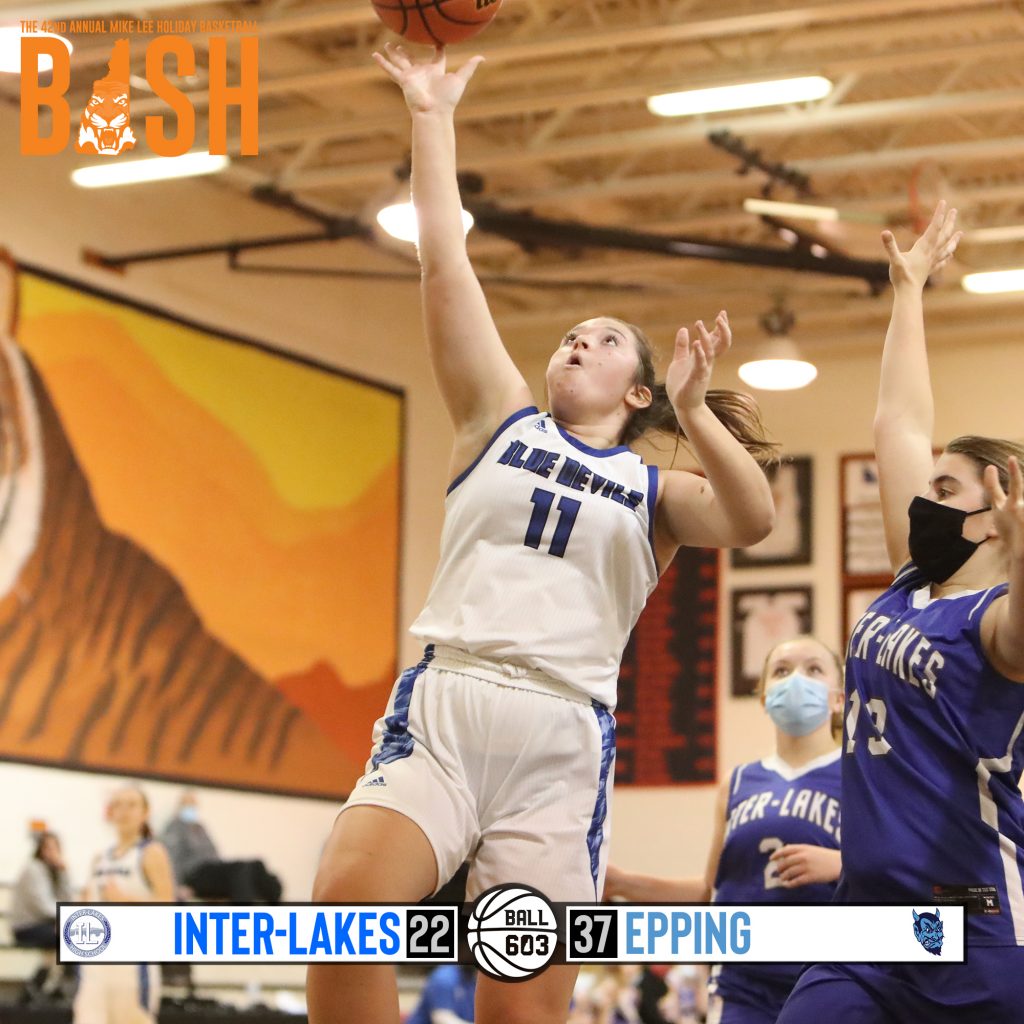 Coe-Brown 49, Littleton 34
CBNA: Kalina Kasprzak 13, Alexis Cowan 10
L: Addison Hadlock 10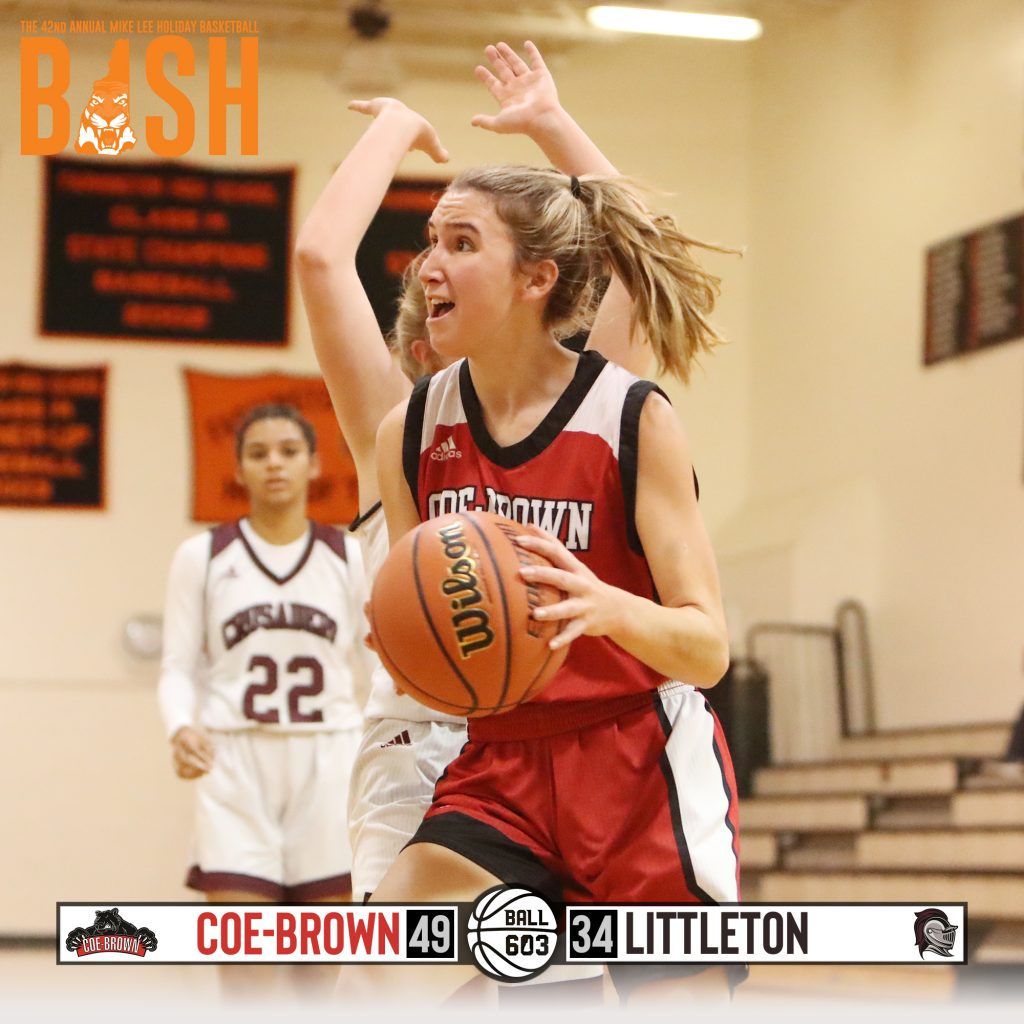 Kennett 58, Concord Christian 52
K: Sam Sidoti 15, Hope Elias 13, Sydnie Chin 11
CCA: Sarah Muir 16, Emma Smith 15